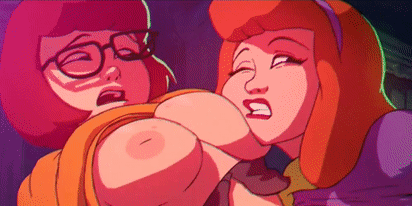 Sorry for the month long inactivity on Newgrounds, but I've been really busy, you guys!
For example, I just finished THIS new Daphne and Velma Animation Loop for Halloween 2021.
Right now the full thing is exclusive to My Site Supporters on QUEENCOMPLEX.NET, but I will post it here on the 31st of October!
Besides that I've been spending most of September on my Tangled Story Time book - Uninvited Guest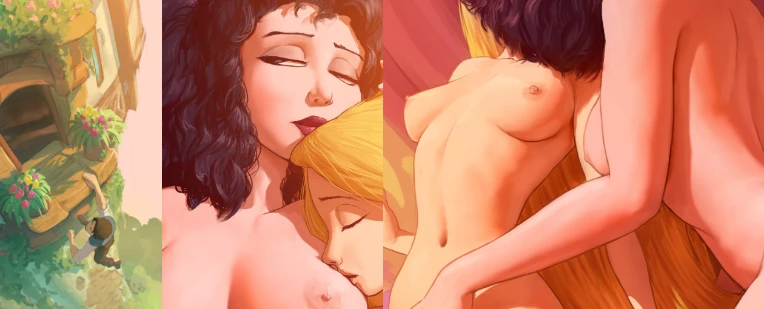 It has spiraled into something much bigger than initially planned o_0
I'll probably have a Graphic Audio Book Video at the end of this.
Really hope to have it finished it in November!
However, now I'll be posting a LOT in runup to Halloween 2021
I recently locked down my Big Halloween Subscriber Poll and I'll be drawing as many top candidates as I possible can before October ends!
Here is the looong list of results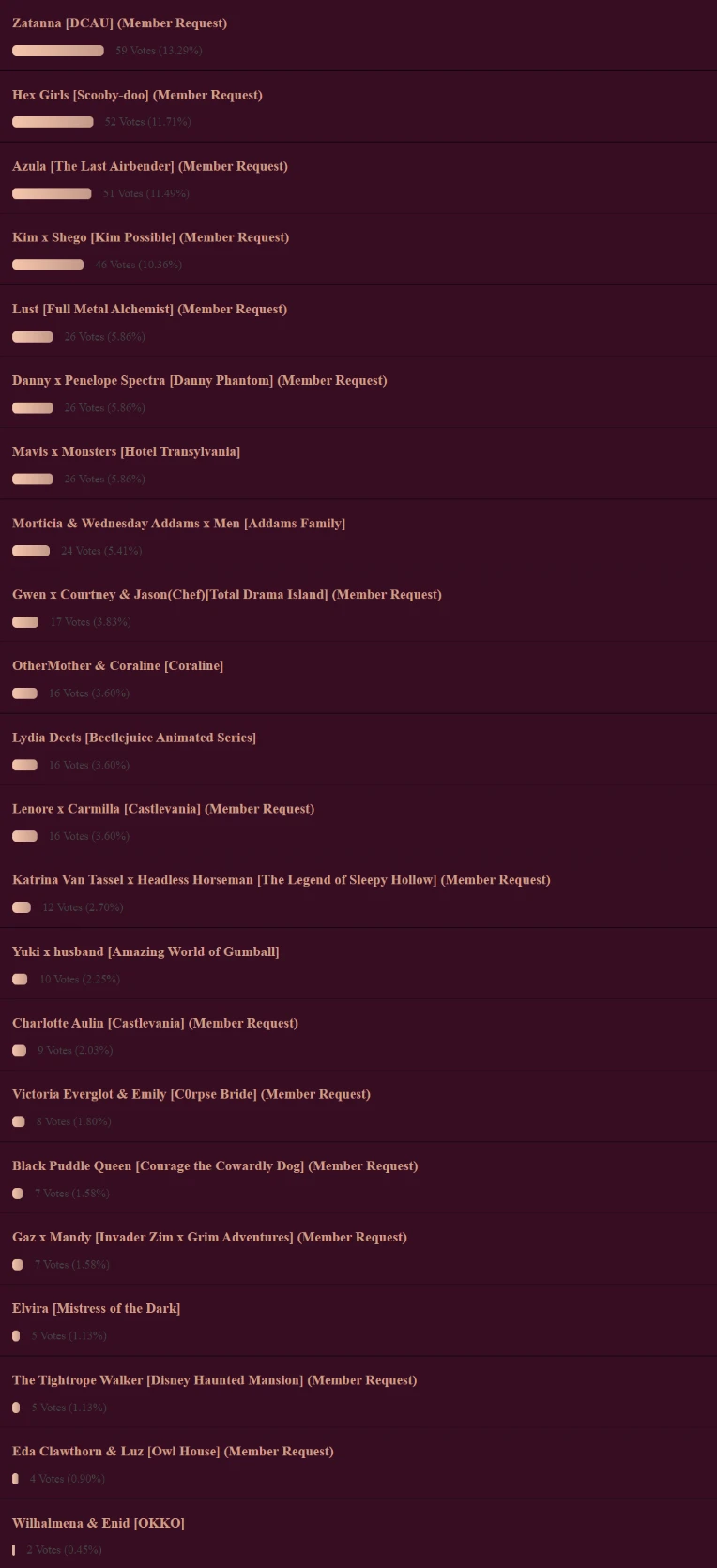 You can read more on my site here - https://queencomplex.net/results-for-the-big-halloween-poll-of-2021/
However, since Zatanna beat out everyone else...
For December I'm going to have a similar Poll for my Subscribers, but with only DC characters
...and I'll call it The Big DCember Poll!
Only My Site Subscribers will get to request and vote for the candidates, so idk, maybe you too consider supporting me on QUEENCOMPLEX.NET and participate.
 ¯\_(ツ)_/¯